"Just have to say, Amanda M. of your Critical Support staff was incredible with helping our online store resolve a problem before our Black Friday sale. Thanks PayLeap."
More About PayLeap
PayLeap provides merchants a secure, single-source payment solution which includes tokenized cardholder data vault, secure checkout using LeapLock, fraud management tools, virtual terminal, and electronic invoicing, scheduled/recurring payments and is the exclusive provider ofPaySecure® internet PIN Debit (IPD).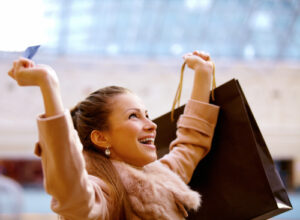 Merchant Advantages
Accept all credit cards and payment types including face to face, online and mobile With a single, secure, gateway solution from PayLeap, you can accept payment transactions in a variety of environments which you can add as your business grows, with no add-on costs. So choose a physical POS terminal, use our virtual terminal, go mobile, add an e-commerce store, all with no additional fees. The choice is yours.
PaySecure® Internet PIN Debt. Only PayLeap offers online and mobile PIN debit, opening up millions of additional U.S. and international customers for your client.
Advanced Payment Options. PayLeap supports all types of cards including gift cards, recurring payments, and 'card of file' payments.
Additional Functionality. PayLeap includes electronic invoicing, extensive online reporting and social sharing tools that permit consumers to share their purchases on their social networks.
More about PayLeap
PayLeap press releases & news.
PayLeap has over 300 partners and a robust Affiliate program.
PayLeap is offered by Acculynk Direct, an operating division of Acculynk
Join the thousands of PayLeap merchants on Facebook.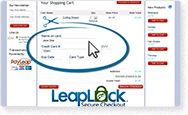 Start Processing
Payments Today!